Online classes for kids l Best Online Learning Platforms For Kids In India
With a shift of perspective from rote learning, Byju's bears the torch for online education in India. Byju's app was launched in August 2015 to assist kids in grasping concepts more readily.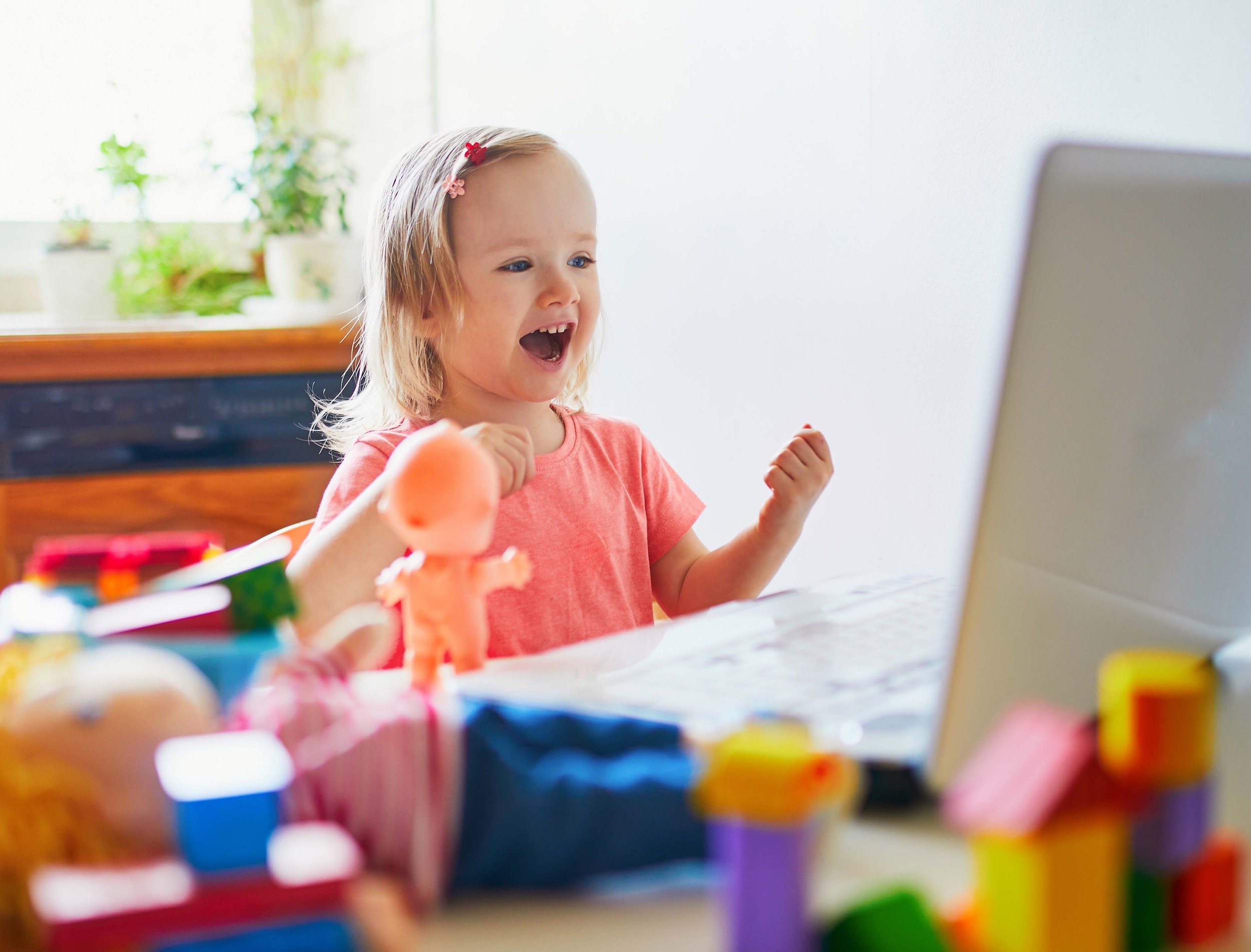 It offers a range of interactive and animated videos, original content, and simulations that assist kids in watching and learning. The app offers both free and premium subscriptions.
Offers free counseling
Gives access to competitive exam practice papers
Offers scholarships
The app has a user-friendly interface.
The Quizzo section helps kids compete with other students from around the world.
Suitable For:
Students from Grade 4 to 12 and CAT, IAS, GRE, GMAT aspirants
The app also brings impressive administrative features for teachers that allow easy quarterly and yearly reviews to create better learning outcomes. Other features like assistance for slow learners, classroom clicker solutions, and innovative feedback make this app an ideal choice for a better teacher-student relationship.
Online classes for kids
Benefits
Provides detailed content as per updated NCERT
Comes with features backed by AI
Real-time feedback helps teachers evaluate individual performance
Statistical data helps identify areas of improvement
It is an easy-to-use app that offers rhymes, stories, and games for Indian preschoolers. This helps engage them better at learning the basic concepts that form the building blocks for later years of schooling.
Online classes for kids
The animations and colorful illustrations make learning a fun activity, keeping your kids interested. With the app, your little one can learn the basics of language and phonics, mathematics, and science, and helps boost cognitive development.
Benefits
Multiple learning themes to select from
Built exclusively for Indian preschoolers
Instils social and life skills in kids
Ad-free to ensure complete safety of your child
Suitable For:
Kidero by MomJunction offers a vast range of online learning videos for kids through live classes.
Online classes for kids
Kidero brings online classes for kids like yoga and meditation, Bollywood dance classes, storytelling, basics of self-defense, among many other interactive courses that help your kids hone a host of skills.
Benefits
Live classes from experts
Offers a wide range of courses
Limited intake to ensure complete attention from instructors
New courses are added regularly.
Suitable For:
Vedantu was founded 9 years ago in an effort to connect teachers and students via an online platform, making tuitions accessible to all. One of the best online learning platforms for kids, it offers both free and paid content and tuition.
Online classes for kids
That way, students can learn without giving up or feeling burdened.
Benefits
Gives students the liberty to choose their tutor
Offers personalized live online teaching
Offers useful doubt clarification from tutors
Suitable For:
Class 4 to 12 and NDA, JEE, NEET aspirants
online classes for kids during lockdown
India is a country with a rich cultural history and heritage, and we have been passing our culture on to future generations through stories. In our country, stories play an important role in acquainting kids with our culture.
The website also features games like jigsaw puzzles, memory games, Funzone, etc. to promote overall cognitive development in the early years.
Benefits
Stories in a variety of languages
Multiple categories to choose from
Helps instill interest in children towards Indian history and culture
The website also offers educational games
Suitable For:
The Kindergarten Kids Learning App, developed by Greysprings, offers educational games for toddlers and preschoolers.
Besides the basic concepts crucial for toddlers, this app also helps develop linguistic skills with engaging visual stimulation.
Benefits
Offers activity-based learning
Colorful and attractive designs for kids
Features games
Suitable For:
The demand for coding seems to be increasing every day. If you want to make the most out of the lockdown and train your child in a course with serious future outcomes, coding is an option worth considering.
Karan Bajaj, the founder of WhiteHat Jr, founded it in 2018 exclusively to finetune young minds for coding and app development.
Benefits
Helps develop technological aptitude in children
Offers a free class for trial
Prepares kids for programs like Silicon Valley Challenge and Fellow 15 Under 15
Suitable For:
Online learning for kids involves rhymes and jingles extensively. ChuChu TV LITE App brings highly interactive and colorful videos to your phone or TV to help you engage your kids with an added educational value.
Whether it is alphabets, animals, shapes, or colors, weekdays, fruits, etc., you can depend on ChuChu TV to build the basic schemas in your kid's minds.
Benefits
Kid-friendly application
Compatible with chromecast and Apple TV
Features child lock
Offers great parental control
Suitable For:
Vedantu was founded 9 years ago in an effort to connect teachers and students through an online platform, making tutoring accessible to all. One of the best online learning platforms for kids, it offers both free and paid materials and tutoring.
In this way, students can do without any burden or giving up.
Benefit
Gives students the freedom to choose their own tutor
Provides personalized live online learning
Provides useful doubt clarifications from tutors
Suitable for:
Class 4 to 12 and NDA, JEE, NEET candidates
Read More :-