Free Sample St Botanica Biotin Collagen Hair Shampoo Conditioner
Get St.Botanica Biotin & Collagen Hair Shampoo + Conditioner For Free
---
St.Botanica, St.Botanica Free Samples, Free Samples In India, Biotin & Collagen Hair Shampoo Free –
It is a quick questionnaire to tell us what you want in your beauty products, whether it's about ingredients, products, or formulations. Based on the answers you give, St.Botanica will be able to customize beauty products with you.
---
Get St.Botanica Biotin & Collagen Hair Shampoo + Conditioner For Free :
1. First of All Open Given Link in your Default Browser. :
2. Enter your Email Address and Go Ahead.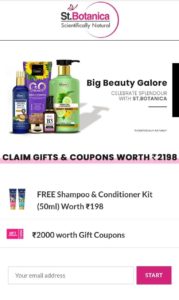 3. Select any random Option of Asked Survey Questions.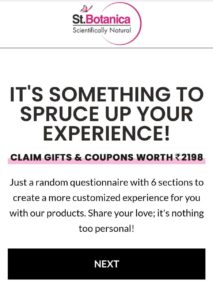 4. Submit your Answers.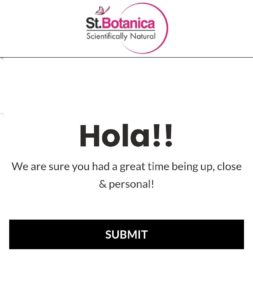 5. You will get a Free Coupon on next page. Copy it and Tap on Add To Cart.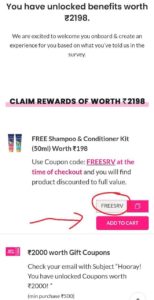 6. Apply Copied Coupon on Payment Page.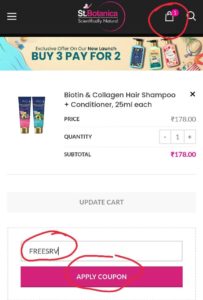 7. Your cart value will become 0 and Move Ahead.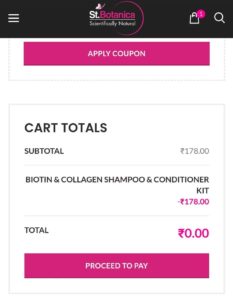 8. Enter your delivery address and Just Pay Rs.50 Delivery charges using any method.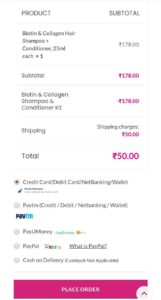 9. You will get teh confirmation mail and message after payment.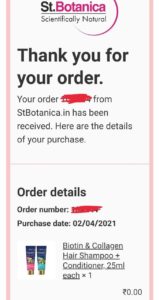 10. You will get extra coupons on your registered email address too.
Proof Of Sample We Have Already Received