Get Free "Bhagavad Geeta" Book
Recently, We Have Posted The Free Sample Of Dabur DantRakshak Toothpaste Loot & Most Of Our Users Have Looted That Offer & Even Received DantRakshak Toothpaste At Home. Now You Can Order "Srimad Bhagavad Gita" Too.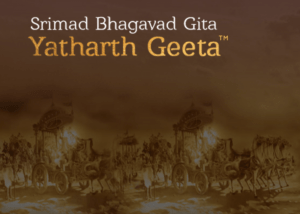 Watch all adhyay of Srimad Bhagavad Gita in different languages. Srimad Bhagavad Gita all 18 chapters in your language. Videos are available in English, Hindi, Marathi, Bengali/Bangla, Gujarati, Kannada, Punjabi, Tamil, Telugu, Malayalam, German, Urdu and Sanskrit.
How To Order "Srimad Bhagavad Geeta" Printed Book For Free
Don't Misuse This Offer , Order Only If You Need it
1. First Of All Just Visit This Offer Page 
2. Now Just Fill Out All Details Like :
Name, Mobile , Email , Full Address , Language etc.
3. Click On Order Now Button
4. Your Order Will Be Placed & it Will Be Delivered Within 1-2 Weeks at Your Home
5. Order Only If You Really Need it. Don't Misuse This Offer By Ordering More Copies.
OTP: You will receive OTP on your mobile number for the Order Confirmation.
Postal Address: Kindly provide the complete and correct postal details of your address while ordering to get the book delivered.
Delivery Time: Delivery will take about 2-4 weeks.
Terms: The book should not be used for Sale or Resale.
Only one book per family per address.
Orders with incomplete addresses and duplicate addresses will be rejected.
"Srimad Bhagavad Gita is a Dharmshastra not only for Hindu but for all human beings. Message of Gita is relevant for all Religions (Dharm) of the world and is not limited for any particular Religion".
"Yatharth Geeta" by Swami Adgadanand Ji Maharaj, a great saint of India, is Dharm and Dharmashastra for all, irrespective of their caste, creed, race, religion, Dharm & community and is for all times and space