Close Demat Account Online Free
How To Close Demat Account Online 2020 | Step By Step Guide
---
Close Demat Account Online Free, Close Demat Account Online, How To Close Demat Account Online 2020, How To Close Trading Account Online –
Many of our users were asking that they have opened many demat account with different purposes. Users looted free Amazon Vouchers using above broking applications and broking website. Many users was commenting like that offers are fake Or Demat Account is not free etc etc. But as we all told to our users that keep patience and on right time we will provide you the process or a method that How To Close Demat Account Online. and Here you will get the full Guide.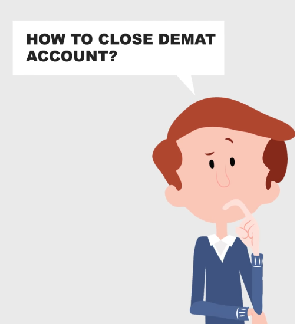 We all know that now a days many of the broking firms are offering free demat account to bring more and more users. But they also mention that First Year for trading and a demat account is free and after one year you will be charged up to Rs.600 or Rs.700. So it is better to close demat account online before completing one year. So you can seat back and relax. So, follow given full guide and get to know that how to deactivate demat account online for free.
---
What is Demat Account? :
Demat Account is an account that is used to hold shares and securities in electronic format. full form of Demat account is a dematerialised account. Depositories such as NSDL and CDSL provide Free Demat account services. To Close your Demat Account you can fill online form closure form but you have to courier or submit physical form too.
---
Points To Be Noted Before Closing Demat Account :
Check out there is No Shares or Commodity in your Account
Check that there is no negative balance in your Account
You can close Demat or Trading Account Separately too
For First Year there is no charges on your Demat Account
After One Year you will be charges as per rules
They can not directly deduct Annual Charges from your Bank Directly
You can transfer your share in different account before closing account
---
How To Close Demat Account Online 2020 ? :
1. All you have to do is Download Account Closure Form from the Particular Broker Website.
[ Download Angel Broking Account Closure Form ]
[ Download Upstox Pro Account Closure Form ]
[ Download 5Paisa Account Closure Form ]
2. Fill the Account Closure Form carefully.
3. Make sure you furnish the following details while submitting your closure form:
Your ID and the DP ID
KYC details like name and address that are aligned with your records.
State the reason for closing the Demat account.
A bank official must submit and verify the self-attested identity proof copy. This is mandatory.
4. Ensure to submit the unused portion of the delivery instruction booklet slip back to the DP.
5 .Attach Signed Copy of PAN Card, Signed Copy of Aadhar Card with the Demat Account Closure Form.
6. You can Submit Account Closure Form at nearest branch.
7. If there is no branch near your then every Broking Firm have written address on Closure Form and Just Send that Form and Address.
8. Corporate accounts can be transferred or closed by an authorized signatory of the institution.
9. You can Mail then that form on support email address of particular broking firm but it is must to send real closure form on given address.
10. There is no charges for closing Demat Account and Your Account will be deactivate within 10 to 15 days after receiving Demat Account Closure Form by particular broking firm.
---
Final Words :
Here on CoolzTricks, we have posted 3 Demat Account Loots to Get Free Amazon Vouchers and Free Flipkart Vouchers. We have promised that we will post the method that how to close Demat Account. Just Loot that Particular Upstox Pro, Angel Broking and 5Paisa. Many of our users have did this and here is the closing method for them. We will add more broking firm loots if we will find it out in nearest future. Thank You!